Times Square Grand Slam offers an entertainment experience that is unique and exactly where the industry is leading, according to Blake Reed.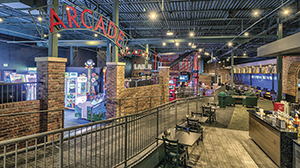 NOT many venues offer experiences that can keep a whole family entertained all day; usually you may go bowling in one location, then the arcade somewhere else and finish off at a restaurant your family loves, which can end up being quite a journey.
It is exceptionally rare to find a venue that can provide it all, but Times Square Grand Slam in Tyler, Texas, US, offers all of that and more under one roof. From humble beginnings as just a movie theatre to an all-round entertainment centre, TSGS has demonstrated how family fun should be done.
Read the full article in the November issue of InterGame
To receive every print and digital issue of InterGame, subscribe here