A plan for a bowling centre's revival in Brunswick, Maine, US, may have been set back after an offer to buy the location has been retracted.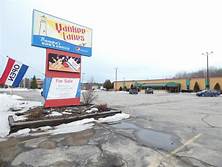 The 60-year-old Yankee Lanes facility was going to be sold for $2.3m, but, reports the local Times Record, the centre is now back on the market.
The venue covers 27,000sq.ft and the current owner, Nelson Moody, has run it successfully since he acquired it in 2013. He has guaranteed that the next leagues season would be covered. He said that the only reason he wished to sell it was that he wanted to retire.
Yankee Lanes was opened originally in 1961 and was renovated in 1987. It has 32 lanes.