Ropes Courses has recently acquired Colorado-based entertainment centre Amaze'n Mazes.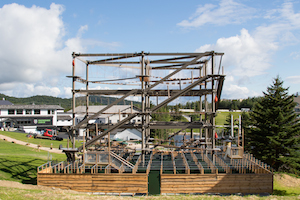 Amaze'n Mazes was launched in 1988 by founder Greg Gallavan in Winter Park, in the US state of Colorado, as an indoor family fun centre with a small maze, video arcade, burger bar and mini golf course. Since that time, more than 70 Amaze'n Mazes have been designed and installed in 24 US states and nine international locations, including Hungary, South Korea, Australia and Mexico. Innovations introduced by the company have included aqua mazes and custom-designed elements such as ski resorts, state parks and fairgrounds.
The acquisition was announced at this year's IAAPA last week in Orlando, Florida. The purchase price was not disclosed.
Gallavan will continue as a consultant to RCI to provide operational guidance on design, construction and themes. RCI will also continue to use the name Amaze'n Mazes.
"The staff at Ropes Courses has known and worked with Greg for a number of years," said Jon Weston, vice president of sales and marketing for RCI. "This acquisition allows us to tap into Greg's expertise in maze design as well as his network of contacts and venues around the US and the world."
Gallavan said: "RCI is a top-notch company that can take Amaze'n Mazes to the next level and bring our unique combination of a human maze topped by a Sky Trail high ropes course to a wider audience. I'm excited to see where we can take this collaboration in the next few years."