An article in the BBC's online news section has queried whether on-board roller coasters could help save the cruise ship business, citing Carnival's new Mardi Gras ship.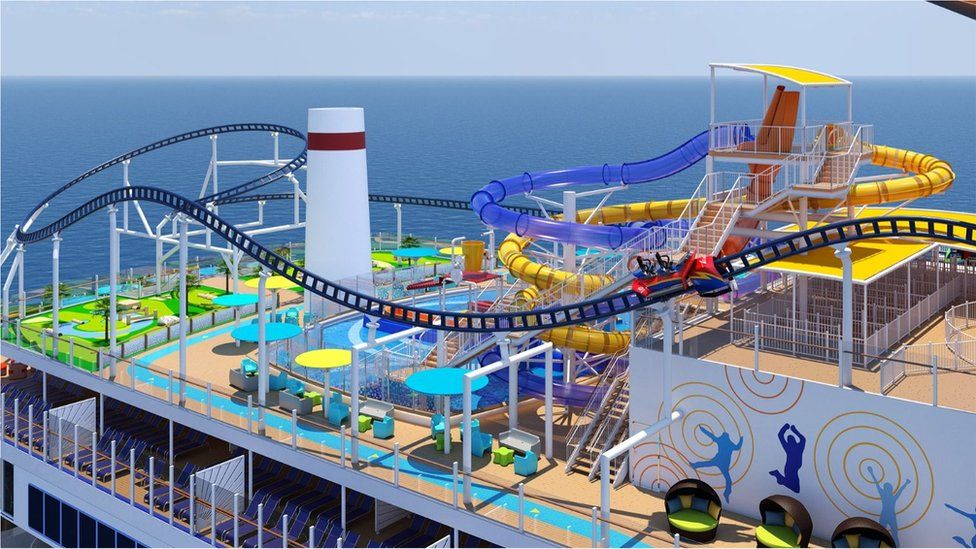 Cruise line Carnival's newest ship, the Mardi Gras, features a roller coaster, micro-brewery and a water park, plus a suspended ropes course.
The ship is expected to begin cruising from Florida to the Caribbean in late April, which is questionable in the current pandemic situation. The article notes that the cruise ship industry is at a standstill, with vessels stuck in port and a lack of confidence among potential passengers in the current climate.
Carnival is hoping that its industry will bounce back and that the Mardi Gras with its theme park features will lead the way. Currently, the cruise ban, set by the authorities in Florida last year, has been lifted, but the bookings have been few. Royal Caribbean lost $1.3bn in its third quarter of 2020 and Carnival showed an $8bn loss for the first three quarters of last year.