The successes enjoyed by LAI Games at the big IAAPA show in Florida last month have been quickly brought into production and many of the new games are now ready for shipping, reports the Helix Leisure group company.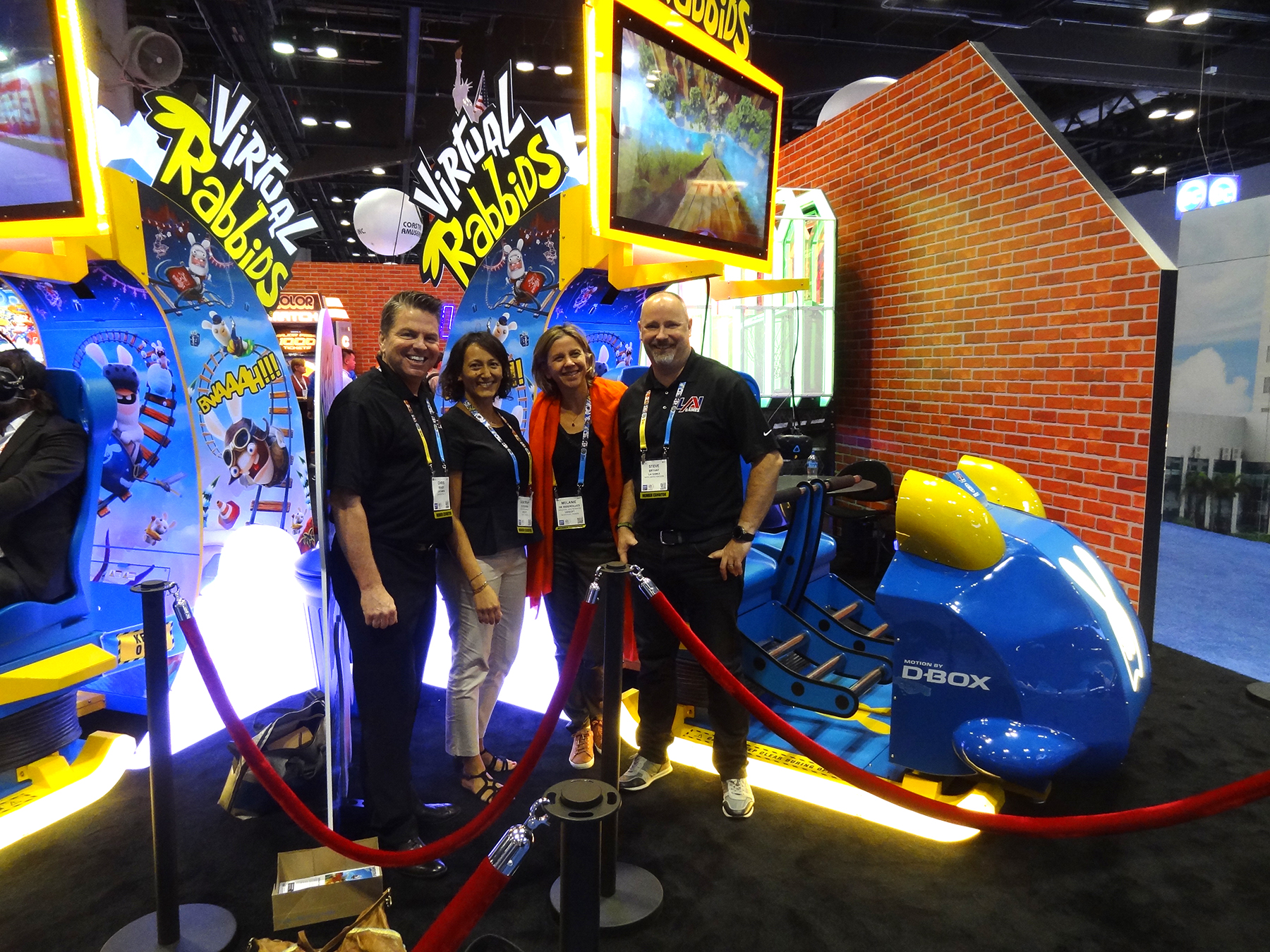 LAI gave a debut to Virtual Rabbids: The Big Ride, the first VR attraction that needs no staffing and which was the highlight of the company's show. It contains material created by leading game developer Ubisoft who sent along two of their senior people to watch the industry's reaction at the show.
LAI also introduced two Innovator Award winners from the AMOA show, Let's Bounce and HYPERshoot, both of which have undergone software and hardware updates.
The picture shows LAI's Chris Brady (left) and Steve Bryant (right) with the two Ubisoft representatives at the show, Deborah Papiernik and Melanie de Riberolles.