Trap Door Escape will be opening a new pirate-themed escape room based in The Outlets at Wind Creek Bethlehem, Pennsylvania.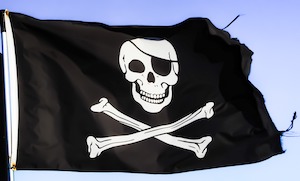 The company currently operates venues in Pennsylvania and New Jersey, reports WFMZ.com, with this new 11,000sq.ft instalment being its fourth.
Trap Door's new immersive venue will be titled Cursed Pirate Tales, featuring rooms themed on stories such as Treasure Island and The Beast Caves, where the treasure is located.
It will be an innovative experience that will make use of state-of-the-art immersive technology, such as theatre and production elements alongside the traditional puzzles and missions. The new venue from Trap Door is scheduled to open in March 2023, and will serve thematically-relevant F&B refreshments such as rum.