Parques Reunidos, operator of global leisure parks, has signed a five-year agreement with accesso, the technology solutions provider.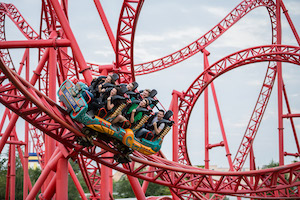 Having partnered with accesso since 2012, Parques Reunidos will extend its usage of the LoQueue virtual queuing platform across six additional parks.
Two of those locations are in North America, while the others are in Europe. Further adoption of the tech is expected in the future.
Hans Aksel Pedersen, COO at Parques Reunidos, said: "Providing exceptional experiences for our guests is at the heart of our vision as a company, and Accesso carries both the technical and operational expertise we need to execute on that vision worldwide."
CEO at accesso, Steve Brown, commented: "We are very proud of our long-standing partnership with Parques Reunidos and appreciate the opportunity to expand our virtual queuing solutions across its international portfolio of renowned properties."