The online news medium Warrington Worldwide reports that a team from Gulliver's Theme Park Resorts is taking on the challenge of climbing Snowdon for charity.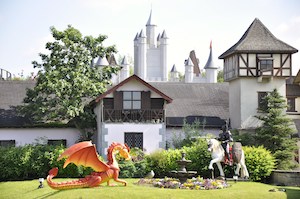 Cystic Fibrosis Trust is to benefit from the exercise by a team of 13 from the park and from the Gulliver's Kingdom in Matlock Bath.
Leader Sarah Downes, guest experience manager at Gulliver's World, has a partner suffering from the condition and has undertaken challenges every year to raise funds for the cause.
Those efforts include a 100km run over five weeks and other strenuous challenges, but she hopes to beat all previous figures with this year's undertaking.
Donations can be made here