ParadropVR has released new hardware for its immersive Pod experience.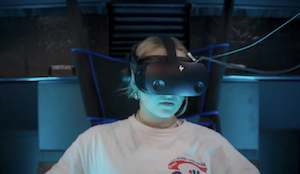 ParadropVR Pod is a multi-player virtual paragliding attraction, inviting players to soar through dynamic, ultra-real environments.
The new hardware from ParadropVR further gamifies the Pod experience, meaning riders are able to choose their own avatars, as well as collect points throughout the game.
The Pod version of the attraction is a more compact variant of the initial Rize model, meaning increased accessibility for different venue types and sizes, such as mobile installations.
It is designed to be intuitive for operators and riders alike, with features such as touchless payment and attendant-free functionality streamlining use of the attraction.