Paddy Power Betfair reported its revenue increased nine per cent to £827m year on year in its interim results.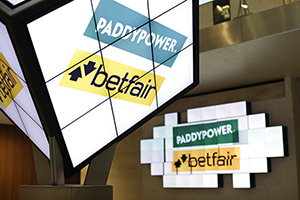 Its operating profit also increased by 22 per cent to £180m. The company said this was driven by good stakes growth and foreign exchange, partially offset by increased investment in pricing and promotions.
Breon Corcoran, chief executive, said: "The integration of our technology platforms is on track for completion by the end of the year and will bring significant benefits including increased quantity and pace of new product development in 2018 and beyond.
"Ahead of that, our customers and shareholders are already seeing benefits from efficiencies and investments. In the first half alone, customers enjoyed approximately £30m of extra value through better odds, more generous offers and new loyalty benefits. Operating efficiency and annualising merger-related cost savings resulted in strong operating leverage in the period, with operating profit up 22 per cent."