The Park Avenue Open Day in London yesterday braved the storm - provided by nature, as usual, it seems.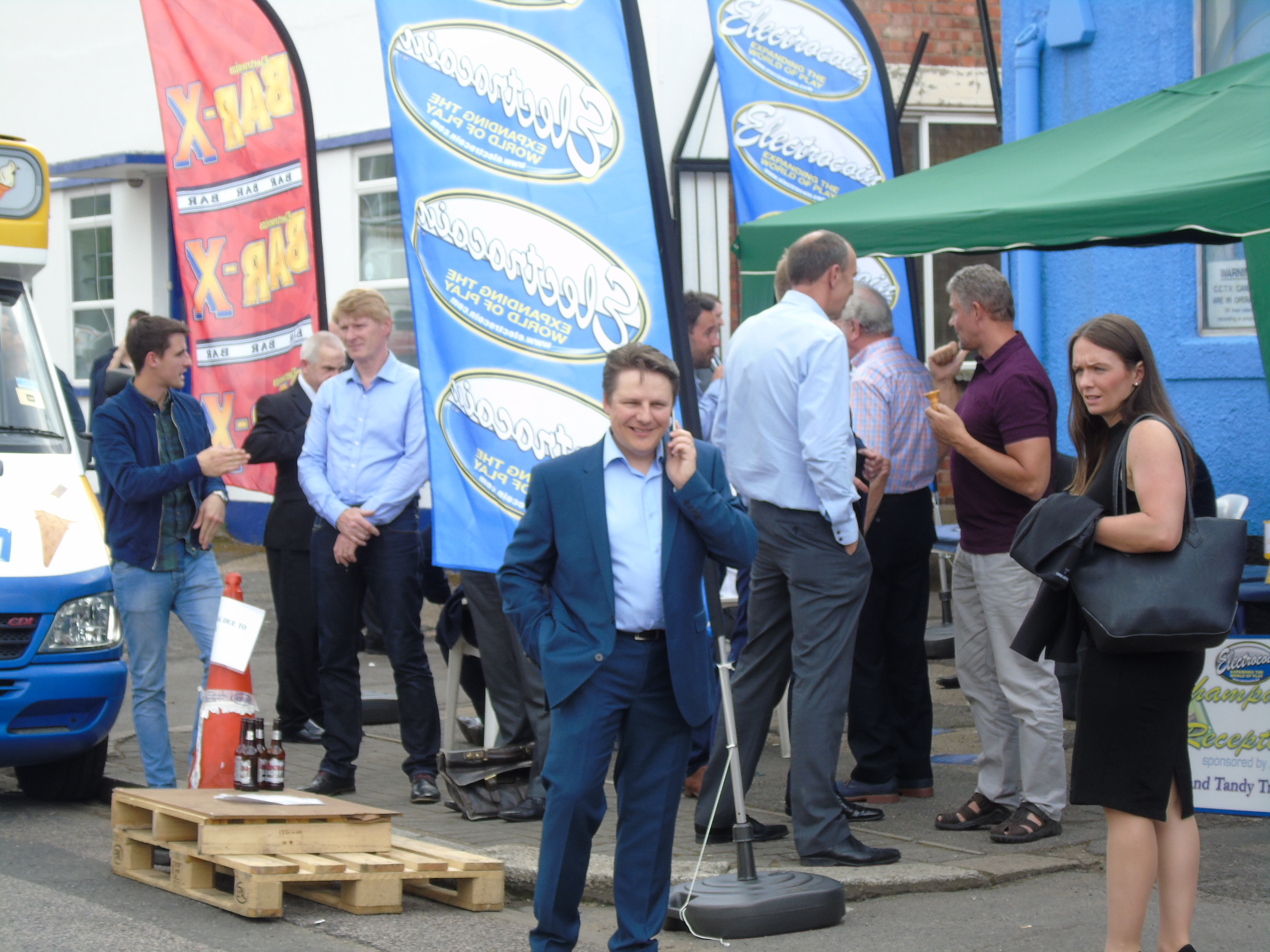 A bright day allowed Electrocoin to serve its traditional Greek barbecue to customers, friends and industry visitors from the UK and other countries. But by 4pm most people fled into the offices of the company - and to neighbours UDC - when a storm with torrential rain broke.
It suited UDC as the company always counters its neighbour's barbecue with a full-scale English cream tea, a tradition for which the several American guests happily stood in line!
Some new product was on display, from Incredible Technologies and Grimaldi, and both Derek Horwood for UDC and Kevin Weir for Electrocoin reported a satisfactory outcome to the day and passed on news of a successful start to the year for the many UK seaside arcade owners who called in for the Open Day.
A full report and photographs from the day will appear in our July InterGame.