Nomads Adventure Quest, an FEC located in South Windsor, Connecticut, US, has installed a 30-player Helios2 laser tag system by Zone Laser Tag.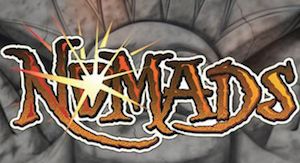 Mike DeBella, owner of Nomads, said: "Laser tag has been something we have had since we opened Nomads Adventure Quest back in 2007. We originally had a Lazer Runner system. It became extremely problematic and we replaced that with the Rift System by Zone Laser Tag back in 2012."
DeBella chose Zone for "the quality of product, warranty, years of knowledge, and customer service."
"[Zone's] Erik Guthrie has been great to work with, too," said DeBella. "The magnetic charging and self-diagnostic system were our favourite parts of the new system. We are excited to finally add bases and also adding DMX capabilities tied in with the Helios2 system to our existing arena."
As well as laser tag, the Nomads FEC offers arcade games, mini golf, bumper cars, rock climbing, a bouncy castle, a whirling dervish and mini bowling.