According to statistics from the United Arab Emirates, the country's FEC industry, relying heavily on tourism to reinforce its footfall, continues to enjoy a boom.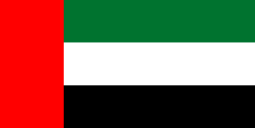 In the first quarter of 2018 the increase in revenue from hotel rooms ranged between 3.8 per cent and 4.8 per cent in both Dubai and Abu Dhabi.
Tourism grew by 3.6 per cent compared with the previous year; hotel occupancy increased by 1.2 per cent and room occupancy rose by 5.7 per cent. It is noticeable that Chinese tourists have registered the highest increase in terms of nationality, at 17.9 per cent. Indians increased by 9.6 per cent. The only declines in tourism were from Pakistan and the Philippines.