Another 28 slots have been added to the Merkur Casino Leuna Günthersdorf in Saxony-Anhalt, Germany, making 143 devices in all.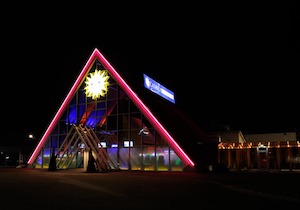 Of the new machines 23 are from the parent Gauselmann Group, among them the recently-introduced M-Box Explosion Edition with extra features and theme-based optics. Other models include the Trio with the Bank Safe feature in which players can access the safe for extra wins.
The M-Box Pur platinum editions and some curved-screen machines of the Mo-Motion variety are now connected to a seven-jackpot system. The other machines are from another manufacturer, Apex and also have a jackpot system.