In addition to its multiplex cinema openings across Saudi Arabia, Dubai-based operator Majid Al Futtaim group is planning more leisure openings, including its iconic brand Magic Planet.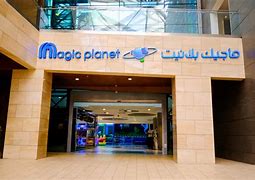 The company's entertainment division, that is responsible for both the VOX cinema chain and the family entertainment centres, told InterGame this week that it will open several new venues before the end of this year, using two concepts.
The company has just opened the first cinema in the Saudi city of Tabuk, and another in the Sahara Mall in Riyadh
To date, Majid Al Futtaim has opened ten VOX cinema locations in the country, seven of them in Riyadh, one in Jeddah, one in Dammam and now the new one in Tabuk. It has committed to opening 600 screens by 2023. The company – its main business is building and operating major shopping malls – has 500 screens across the Middle East region and 37 of its Magic Planet FECs. It also operates Ski Dubai, iFly Dubai, Dreamscape and Ski Egypt.