A miniature railway is to be added to a popular tourist attraction in Astbury, Cheshire, England.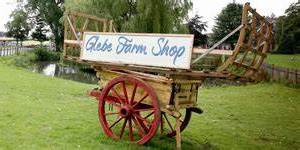 The Glebe Farm is a destination providing farm-environment entertainment for families, with a children's play area, farm animals and tractor and trailer rides, with a farm shop, café, butcher, fishmonger and independent traders.
Owner Rob Lomas has applied for planning permission to open a miniature steam railway with two stations and small locomotives operating on the line, reports Stoke-on-Trent Live.
Entry to the farm is free and even has free car parking, and Lomas sees the addition of a mini-railway as "something else to finish off the day for families."
The farmer started off with just a farm shop 11 years ago, but the venue has gradually expanded an now it employs 100 people.