Major distributor Betson Enterprises is planning some launches at the IAAPA trade show in Orlando, Florida, US, next month.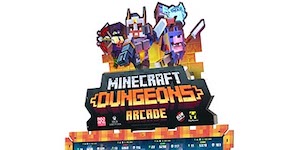 It will introduce the Raw Thrills card-collecting game, Minecraft Dungeons Arcade and the cinematic VR adventure King Kong of Skull Island.
The Minecraft model is one of the best-selling video game franchises in history and is now coming to the arcade sector.
After the successful partnership with Halo: Fireteam Raven, Raw Thrills and Play Mechanix, Betson will bring the Microsoft and Mojang Studios Minecraft game to amusement centres.
The King Kong VR game is an interactive VR game with 3D visual effects and motion seat action.