One of the biggest stories at the DEAL show in Dubai last week was the forming of the new trade association, MENALAC, or Middle East and North Africa Leisure and Attraction Council.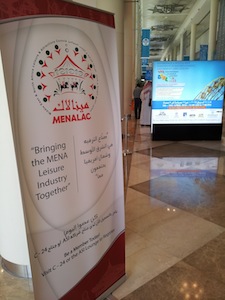 Visitors and exhibitors were being encouraged to sign up to the organisation at the show, which it is hoped will help to raise standards across the industry in the region.
Still in its infancy, the movement is expected to gather momentum this year and enable operators and suppliers to come together to ensure that the amusement and attractions industry grows in a safe and responsible way.
Its mission statement reads: "To bring together operators, manufacturers, suppliers, distributors, consultants, tourism boards and government authorities on a common platform and create a harmonised code for the leisure and attractions industry within the region."