A zip-line has been installed across the Yarra River in Melbourne, Australia, for the festive season.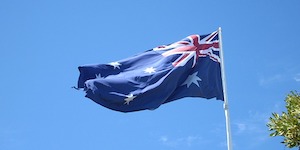 Between December 1-28, thrill-seekers are able to ride the Firefly Zipline over the water at speeds of around 40kmph.
Guests will get on at Fed Square and travel 130m to Alexandra Gardens.
Those under 18 will need a guardian to sign a waiver, while those under 12 will need one to accompany them on the ride.
But tickets are limited to just 5,000 - and have been on sale since November 1 - so those interested will need to act fast.