The hoped-for injection of cash to keep the world's second largest cinemas group going, is reported to have been secured.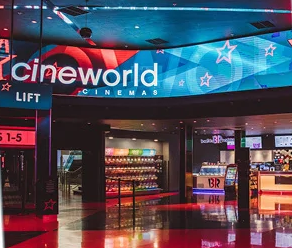 Cineworld was looking for as much as $750m to outlast the pandemic and yesterday it was revealed that its lenders had agreed to waive debt covenants until June of 2022 and the chain has secured $450m in new loans.
The company said that as long as the lockdown did not last beyond May, 2021, it should have the resources to continue in business.
According to insiders, the company had been looking at two rescue packages for its 127 theatres in the UK and 536 in the US that have been closed by the pandemic.