LAI Games' new HYPERshoot and Let's Bounce will make their European debut at the European Amusement and Gaming Expo taking place next week in London.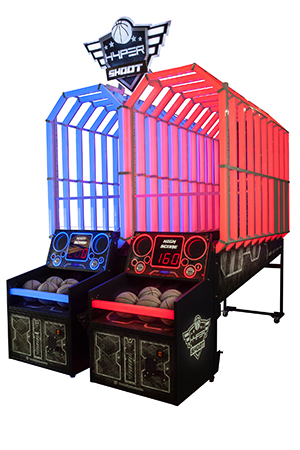 These player-focused redemption games will be represented by the company's exclusive UK distributor, Harry Levy. HYPERshoot is an arcade basketball game incorporating competitive speed play, an interactive light tunnel and real-time sports commentary. Scoring hoops in quick succession allows skilled players to pull ahead of the pack. Up to eight units can be linked for a striking light display.
Let's Bounce's attractive and addictive game play is exciting and great fun for all ages. Players get 20 balls to try to hit 45 tiles for a game that's easy to play, but challenging to master. The game allows for single or double players.