Fears that the Walt Disney Company would again be dependent upon revenues from its video streaming services to prop up its figures have proved unfounded, as its amusement parks enjoyed a resurgence.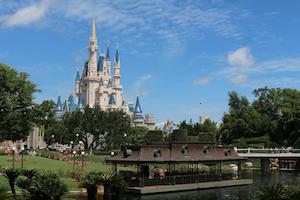 In its second quarter of its fiscal year, Disney+, the streaming business, is still showing a rise in new subscribers, but it was the traditional side of the business that has surprised the financial industry.
Disney's revenues rose 23 percent to $19.2bn. Its media and entertainment distribution contributed 70.8 percent of the revenues, up 9.5 percent at $13.6bn but the parks offered 34.6 percent of revenues, up 109.6 percent to $6.65bn.
It had been widely expected in the financial business that Disney would suffer a sharp downturn with Disney+ along the lines of the Netflix problems, but the Disney streaming service has added 7.9m subscribers to reach a total of 138m, still considerably short of what it hoped for.
The sharp increase in the fortunes of the parks had been helped by the full-period of activity by the Disneyland and Disneyland Paris parks becoming fully operational again – they would closed in the comparative quarter of 2021.