Hydra Industries, an acquisition company formed in 2014 by former Scientific Game executives, including one-time CEO Lorne Weil, is to buy Inspired Gaming and its affiliates from funds managed by Vitruvian Partners, in a US$264m deal.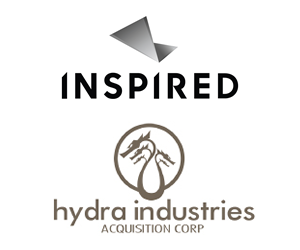 Consideration is to consist of cash and Hydra common shares, issued at a price of $10 per share. The cash element will be funded by a $20m private placement from Macquarie Capital in addition to Hydra's cash in trust, currently around $80m.
For the financial year to the end of September, Inspired's revenue and EBITDA are projected to be $110m and $3m, respectively.
Assuming none of Hydra's shares are redeemed for cash in trust, vendors will retain 35 per cent of Inspired.
Upon completion, Hydra CEO Weil will become executive chairman of Inspired while the company's founder and current CEO Luke Alvarez will continue in his leadership role as CEO, in addition to joining the board of directors.
Said Weil: "We have been searching for a compelling business that utilises our skill set to drive growth.
"We are excited to have the opportunity to partner with Luke and his team as we work together to grow the digital business through increased focus and the deployment of new technology and content."
"We look forward to not only growing Inspired's business, but also using it as a platform for potential opportunistic acquisitions of synergistic businesses across a number of geographies."
Alvarez added: "We are excited to be partnering with Lorne Weil and Hydra, while continuing our strong relationship with Vitruvian.
"Lorne's history in the gaming industry and Hydra's access to the public capital markets are the perfect combination to take Inspired to the next level."