Innovative Technology, the major producer of cash-handling equipment based in the UK, has won the Queen's Award for Enterprise: Innovation 2017, the highest accolade for business success in the UK.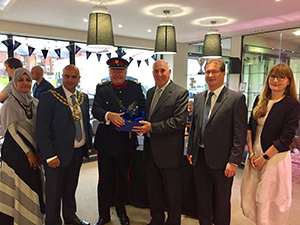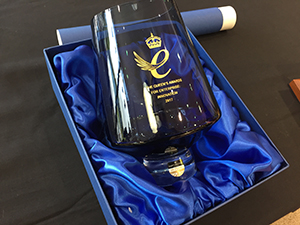 The award was presented to the company at its headquarters in Oldham, in the north of England, by the lord-lieutenant of Greater Manchester, Paul Griffiths. He praised the assembled staff, explaining that this wasn't an individual or a management award, "this is a team award."
On accepting, the company chairman David Bellis said that awards have been important to the company over the years. "Not for the money or the prestige, but for the milestones that they make us strive to reach," he said.
Managing director Peter Dunlop said: "I am very proud that we have achieved this. If you top up your phone in Thailand, it's likely our technology is what you are using, if you play an amusement game in Spain, that's probably our technology as well."
Speaking directly to his staff, he said: "I would like to thank you all for your efforts."
Marketing manager Dayna Patterson said: "It's a little cheesy, but we like to say that this award shows we are living up to our name."
Also in attendance, was Oldham's mayor, Shadab Qumer, his wife, Sobia Arshi, and Carolyn Wilkins, chief executive of Oldham Council.
Taking the opportunity to showcase the company's latest innovations, senior scientist Gareth Owen had set up its latest age verification technology and was explaining its uses to attendees.
"If you want to buy cigarettes or alcohol and you don't pass this, then the attendant will need to see ID," he said.
This is not yet on the market but Owen believes that it will be "by the end of the year."
To mark the occasion, Innovative held a barbecue and set up an inflatable obstacle course for the afternoon.
Pictured left to right: Oldham mayoress Sobia Arshi, Oldham mayor Shadab Qumer, lord-lieutenant Paul Griffiths, chairman David Bellis, managing director Peter Dunlop and Oldham council chief executive Carolyn Wilkins.