Making its first appearance at an IAAPA trade show this year, Immersive Tech has reported a successful exhibition.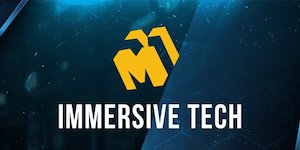 Fresh from launching its UNCOINTAINED multiplayer VR attraction, the company boasts the experience "comes in a box, stays in a box" – that is to say the unit requires little assembly.
Cathy Hackl, board member at Immersive Tech, described the container as "the physical portal to the Metaverse."
UNCONTAINED is a standalone and turnkey VR attraction for six players.