Amusement and arcade manufacturer Innovative Concepts in Entertainment, or ICE, has released a digital catalogue of its products.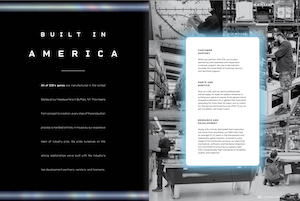 The move comes, in part, to cater for industry stakeholders who could not make it to the recent IAAPA Expo in Orlando, US.
ICE's digital catalogue was made in collaboration with the Martin Group, and features an array of interactive elements, such as interactive gameplay videos, game dimensions, parts and service contact information, as well as a master sheet showcasing shipping dimensions, weight, and power of all ICE games.
The spec for ICE games such as the new Dodgeball, Shipwreck World Football Pro and more can be found in the guide.