IAAPA has decided to cancel its Meet IAAPA event in the Chinese capital Beijing scheduled for March 22.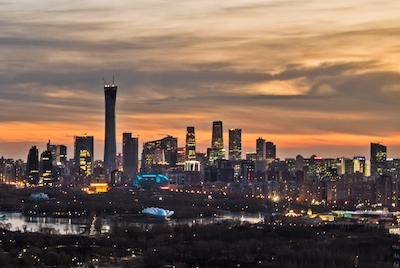 As the world continues to respond to the threat of the coronavirus, now officially named Covid-19, the effects on the amusement and attractions industry grows and the trade organisation's Chinese event is the latest victim.
"Out of an abundance of caution and given travel restrictions in the region, the Meet IAAPA event in Beijing, China, has been cancelled," read a statement. "We are closely monitoring other events in the Asia-Pacific region.
"IAAPA has been actively monitoring the outbreak of the coronavirus that originated in China. We are working with our IAAPA Asia Pacific offices to receive timely updates and help provide support to members located in the region. We are also following the daily updates and recommendations from the World Health Organisation."
Of course IAAPA's showpiece Asian show, IAAPA Expo Asia, is set to take place in Macau in just four months and much of the industry has been considering whether or not the event will actually go ahead.
IAAPA's statement explained: "Given the novel coronavirus outbreak is a rapidly evolving situation and the fact IAAPA Expo Asia is scheduled to take place more than four months away in June, IAAPA has not yet made any changes to the plan.
"We are aware of important deadlines for shipping materials and making travel plans, and we are targeting to make a decision regarding the status of IAAPA Expo Asia in mid-March. IAAPA will continue to monitor the situation closely and provide updates.