The three-month consultation period now in progress in the UK to decide upon fresh levels of stakes in fixed-odds betting terminals in bookmakers' shops will certainly result in a substantial cut-back, says Nick Harding, chief executive at leading adult gaming centres company Praesepe.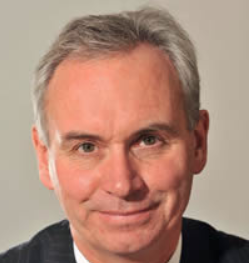 "Our company standpoint is that the maximum stake should be reduced to £2 and that is the view we will submit in the process of collecting the opinions of interested parties," he said.
The stance taken by Praesepe, which is part of the Gauselmann Group and the operator of 181 locations across the UK, is mirrored by many other high-street operators that have seen the impact on their own businesses from the availability of the aggressive and high-stakes machines in close proximity with the rest of the industry.
"Common sense dictates that £2 will offer a level playing field to everyone and that will be in our submission. That level is a very low-risk stake. The reality is that in our own adult gaming centres operation the actually average stake on our Category B3 machines is somewhat lower than £2.
"If we can achieve this level playing field then we can all move forward as a united land-based industry, together with the bookmakers, who were, don't forget at one time members of our trade association, BACTA."