The biggest CA Sega Joypolis FEC – and the third in China – has opened in Guangzhou, months behind schedule due to the pandemic.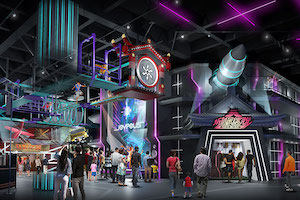 Part of the Junming Happy World shopping complex in the southern Chinese city, Joypolis has 40 rides and attractions and follows closely the style and content of the original Japanese locations opened by Sega, before it sold out its operations.
The two-storey venue covers 11,000sq.m. CA Sega Joypolis has for seven years been under the ownership of the Hong Kong-based Chinese Animation Group.