Just back from a major vending show in Russia is money handling expert supplier Innovative Technology.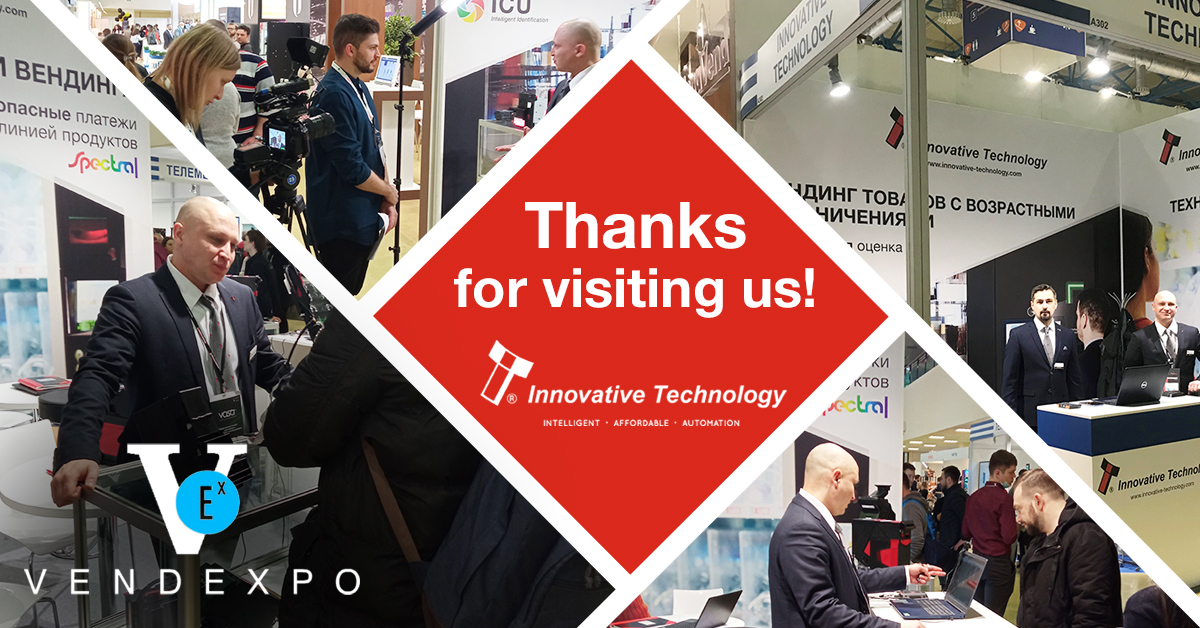 Despite the pandemic, VendExpo in Moscow was held last week over three days, showing vending technologies and self-service systems, and was one of the first international exhibitions to take place since the Covid-19 pandemic began.
Georgiy Frolov, business development manager at ITL, said: "It was a welcome opportunity to meet up with partners, colleagues and customers. There was an expected reduction in customer traffic, but it was successful for us. The visitor profile was more varied than in the past, suggesting that the show is attracting other market sectors such as banking and kiosk."
ITL's compact recyclers NV11 Spectral and NV22 Spectral were central to the company's display, plus the recycling equipment for bills and coins.