Entertainment venues, including amusement centres and karaoke bars, have been allowed to reopen in Cambodia's capital, Phnom Penh.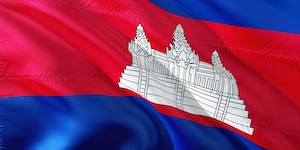 The locations were given the go-ahead to get back into business after the long pandemic shut down on Tuesday November 30.
Businesses must still comply with strict operating procedures, demanding vaccination confirmation from every customer and screen temperatures upon entry.
Mask-wearing, hand hygiene, physical distancing and the avoidance of crowded spaces are all also demanded.
The move is a result of a significant drop in infections in the country - which has 83.3 per cent of its 13.3m population now fully vaccinated.