Pins & Friends, a new duckpin bowling alley and restaurant, recently held its grand opening in Bristol, Tennessee.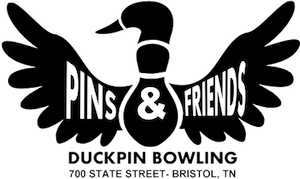 The venue features state-of-the-art lanes, automatic scoring systems, and a bar and restaurant, reports NewsBreak.com.
In addition to bowling, the venue offers redemption games and vintage arcade games from Flip Side Arcade, while there is a mezzanine area for customers to play board games.
The venue's website states that "Pins & Friends is a fun-filled business offering a full restaurant menu while providing a great atmosphere of fun and games."