International sales manager Steve Bryant (pictured) reports from DEAL on LAI's progress in the market.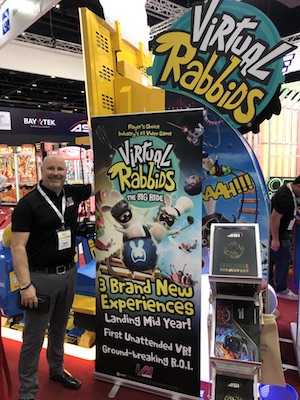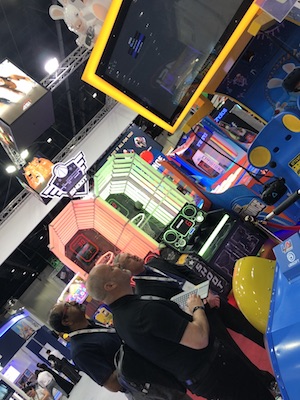 "We've probably had a record year," he said. "ASI do a fantastic job for us in the region with their local knowledge and support which has been second to none.
"We've been fortunate enough to have really strong products over the last few years so of course that really helps. In July we'll have the new content for Virtual Rabbids: The Big Ride and that will be a good, mid-life kicker for it.
"We're working hard with Ubisoft to get that launched which will be another step up, another powerful addition to an attraction that already does amazing numbers worldwide.
"The great thing in this region for us is that you've got the likes of Magic Planet, who are really early adopters - they've got one in nearly every single store now and even doubling up in some locations where there's higher footfall.
"ASI has helped us get it into other venues too, we've got two in the VR Park in the Dubai Mall which are doing tremendous business. It's not just VR in there either, they're diversifying to include more games and we've capitalised on that with Hypershoot.
"We're in a really good position right now, with all the Saudi business coming on line, and the cinema market there, we have the perfect products for that. The prognosis is really good."