The dates for the 2023 EAG trade show in London, UK, have been set as January 10-12.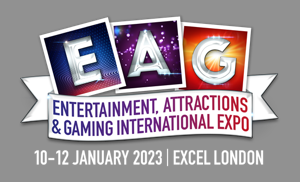 The event, the Entertainment, Attractions and Gaming International Expo, will again be held at the ExCeL exhibition centre in the English capital's docklands.
EAG announced last month that it has a new organiser, Nicola Lazenby, who took over from Swan Events' Karen Codd, who had organised the show for years on behalf of trade association BACTA.