Tenpin bowling operation Sun Valley Lanes, based in Lincoln, Nebraska, US, has installed a laser tag attraction and a new Lucky Putt mini-golf course with the help of Creative Works.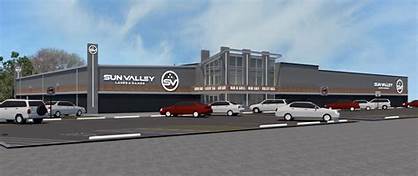 The location, established in 1977, upgraded its facility and brought in specialist Creative Works to advise and carry out the improvements. The objective was to make the location more attractive to younger adults, who make up the majority of the clientele.
Owner John Losito had attended the Creative Works Amusement 360 Event in June of 2019 and was inspired to follow-up with the developer's team.
Sun Valley Lanes' laser tag has a battle theme, featuring military vehicles. Part-way through the project, Losito was offered the opportunity to install mini-golf as well.
"I was not originally in the market for mini-golf," he said, "but a neighbour offered to sell me his building and land." This enabled the mini-golf installation, guided by Creative Works, which had a futuristic, technology-driven, social golf experience put into the location.
The pandemic-interrupted opening process only recently achieved 75 per cent capacity, but March, said Losito, was the best month he had ever had with his location.