In Australia, a Liberal-National government would scrap mandatory pre-commitment on gaming machines in favour of a voluntary system, the coalition has announced.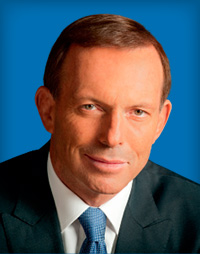 Launching its election campaign, the Tony Abbot-led coalition set out a number of policies, including its stance on problem gambling measures. It does not support mandatory pre-commitment on the basis that it "will not effectively tackle problem gambling."
The Rudd-Gillard government's mandatory pre-commitment proposals were "thrust onto the national agenda without adequate consultation with state and territory governments," it argued.
Instead, the coalition supports a voluntary pre-commitment programme for gaming machines adopted "in concert" with other measures, such as counseling and self-exclusion.
"The Rudd-Gillard government's desire to introduce 'licence to play' gaming machines through mandatory pre-commitment simply didn't work," it said.
Should it take power, the coalition would end the trial of mandatory pre-commitment in the Australian Capital Territory and divert resources to other measures designed to tackle problem gambling. It would also abolish the National Supervisory Levy.
"We will work with gaming machine manufacturers and operators, together with the states and territories, to develop a realistic timetable for ensuring electronic gaming machines are capable of being networked to venue-based voluntary pre-commitment systems.
"The Coalition supports a national voluntary pre-commitment programme for electronic gaming machines as part of a broader plan to assist problem gamblers. We will work with clubs and gaming venues on a realistic timetable for the introduction of venue-based voluntary pre-commitment."
The Australian general election will take place on September 7.
Picture source: http://www.liberal.org.au