There is a marked improvement in the Middle East FEC business, says the region's principal distributor.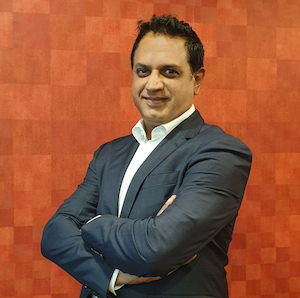 Prakash Vivekanand, managing director of Amusement Services International (ASI), that handles many of the coin-op products going into the Gulf region, told us this week: "The Middle East leisure and entertainment market is slowly beginning to come to terms with the pandemic.
"Not all markets have reopened. Abu Dhabi, Al Ain and Fujairah in the United Arab Emirates, Kuwait, Qatar and Oman – and India too – remain under lockdown. It has been a real blow to many of the larger operators who have business right across the region."
He said, however: "Market that have reopened, such as Dubai, Sharjah, Ras al Khaimah and Ajman (all in the UAE), as well as Saudi Arabia, reported August a decent month with revenue averaging between 50 and 65 per cent of last's year's like-for-like figures.
"September was always expected to be slow with schools reopening, either online or in-campus or blended, and that has been the case. Let us hope that the situation continues to improve each week."
Vivekanand told us that while existing operators are still cautious and understandably ware of investing into their operations right now, on a more positive note, he was beginning to see the revival of projects that were put on hold at the start of the pandemic.
"We think that we will see the emergence of new operators with novel concepts as the markets get healthier," he said.