With immersive technology showing promise in the amusement industry, Canada has invested significantly in entertainment-based extended reality innovations.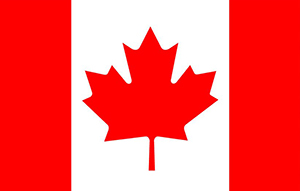 Navdeep Bains, minister of innovation, science and economic development, announced CA$350,000 in funding for the Greater Vancouver International Film Festival to develop its international content market. The initiative is an extended reality showcase and conference that connects content creators with local and international partners, transforming the industry marketplace for entertainment-based extended reality development.
The investment aims to add value to more than 60 immersive technology companies, creating jobs for local talent and generating higher revenues and ultimately improving extended reality technology across the amusement industry.
Bains said: "Our government is laying the foundation for Canadians to become more competitive and succeed in the global economy. This investment builds on our competitive advantages and will result in new business development opportunities for local companies and entrepreneurs working in the immersive tech sector, boosting economic growth and creating good, middle-class jobs for Canadians."