InterGame's Mike Dawber discovers how the groundbreaking HyperActive FEC in Kosovo aims to redefine the concept of an entertainment venue – and change the perception of a young nation to the world.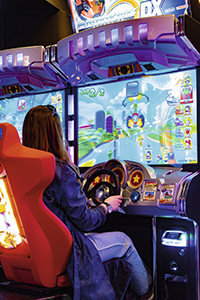 In early 2019, a daring vision was conceived, aimed at transforming the way people experience entertainment in Kosovo and the surrounding region, and also changing the way the young south-east European nation was perceived by the rest of the world.
Breaking the mould of traditional entertainment venues, this innovative project aimed to create an immersive experience unlike anything seen before.
Read the full article in the June issue of InterGame
To receive every print and digital issue of InterGame, subscribe here