A merger of tenpin bowling operations has been announced in the US as Bowlero Corp is to acquire Bowl America.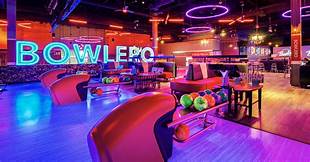 The two companies said that they had signed a merger agreement and Bowlero Corp, with 300 venues in North America, will take over the 17-centre chain of Bowl America in Florida, Virginia and Maryland.
Tom Shannon, CEO at Bowlero, said: "We are committed to delivering a world-class bowling experience to the 28 million guests we serve each year and we will welcome Bowl America's centres into our portfolio. This acquisition supports our ongoing strategic efforts to grow and revitalise all aspects of the bowling industry."
The Bowlero brands include Bowlmor Lanes and AMF. In 2019 the company acquired the Professional Bowlers Association, the major league of bowling.