Arcades and FECs in New Jersey, US, will be permitted to reopen on July 2, it has been announced, although they will initially operate with only 25 per cent capacity.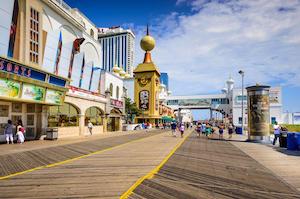 It will coincide with amusement parks, water parks and the Jersey Shore boardwalk rides reopening.
The state governor, Phil Murphy, gave the go-ahead to amusements on Wednesday of this week. Health considerations that have to be employed include face masks for both employees and customers.