Blueprint Operations is looking forward to 2023's Entertainment, Attractions and Gaming Expo at London's ExCel Centre.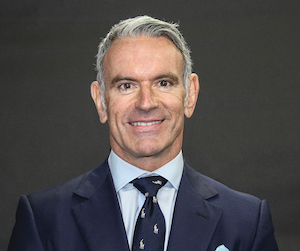 Blueprint's attendance of EAG will follow a significant year for the company, which saw it invest in further brand differentiation, such as its own exhibition at London's Science Museum. London's new Elizabeth Line is expected to connect further people to the next instalment of the EAG, a feeling that is echoed with anticipation by Blueprint.
The managing director of Blueprint, David Purvis, said: "We will be using the EAG as a platform to launch important new products including a digital version of a hugely popular iconic analogue game, plus our latest Alpha Trio cabinet with two Community Variant features. Blueprint's EAG line-up will include our latest new Colossus Menu on Wave+ and Auroramax+ cabinets."
"EAG also represents an opportunity to build further the relationships we enjoy with our entire customer base, to get honest feedback on our products and an understanding of what customers would like to see from us. Additional talking points will be the enhancements that we are making to the customer journey as well the recent service support related developments including product training that's available via our Service App."