Distributors Betson has announced that the Raw Thrills iconic shooting game, Big Buck Hunter, is now available in a Reloaded version.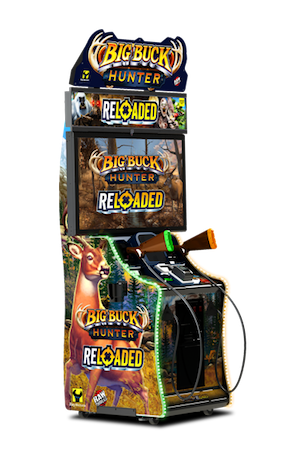 Fresh targets include zombie deer and there are new weapons such as bow hunting. Other content includes new storylines.
It has a new Bezel 8, an all-in-one payment solution and a fresh cabinet design.