Key visitor figures for the UK's leading visitor attractions are being withheld by the ALVA, the UK industry trade association, until later in the year.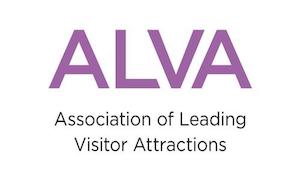 Director Bernard Donoghue said: "In the light of the Prime Minister's statement last night and the severe restrictions on leaving home, we feel that to issue the results of last year's bumper year for visitor attractions would be inappropriate when all of our members are closed and are facing challenging times. We will issue the data later in the spring.
"All of our attractions have fantastic websites and we encourage members of the public to visit them, see the diversity and breadth of their collections, people, places and stories, and use this time at home to create their own 'UK tourism bucket list' of places they will visit when attractions reopen." Members are many of the UK's most popular, iconic and important museums, galleries, palaces, castles, cathedrals, zoos, historic houses, heritage sites, gardens and leisure attractions.
The 70 ALVA members manage nearly 2,200 tourist sites and welcome over 119 million domestic and overseas visitors each year, 28 per cent of the total visits made annually in the UK.