Decades Arcade in the Virginia city of Charlottesville is moving to a new location.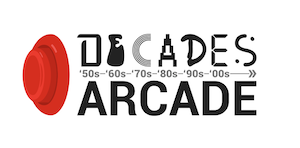 In order to ensure that its 100 games, such as vintage pinball machines, are transported safely, the venue's re-opening has been pushed back, reports NBC29.com.
Decades is making the move from its current home on Carlton Road to Charlottesville's bustling Downtown Mall, which is said to be one of the longest pedestrian malls in the US. The new location feels fitting for a venue described on its website as "Central Virgina's largest arcade."
Manager Lindsey Daniel said of the move: "The main reason is that we wanted to be in a location that people would find us easier, and that we would get some more foot traffic. It's a really big project. All of the pinball machines have to have their legs taken off, their back glasses folded up onto the machine, and then wrapped up so that they can be a package to move."
One of the most recent pinball games welcomed by Decades is the Alien game by the Pinball Brothers, licensing the IP from the classic sci-fi horror film Alien.
Daniel also announced plans to create new attractions for the venue, such as a gaming history wall teaching visitors about innovations and interesting facts throughout the years.