US-based zipline operator Canopy Tours Northwest is set to celebrate its sixth anniversary with a variety of events.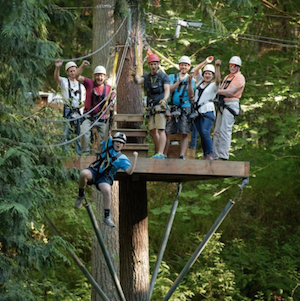 The milestone coincides with the beginning of the autumn season and so will see the location provide a number of activities unique to this time of year.
For example, Night Owl zipping offers zipline tours that begin at dusk and has visitors travel through the forest at night to platforms illuminated by LED lighting.
In addition, the Camano Pumpkin Project, which begins October 14, will feature pumpkins, music, arts and crafts and a food and beverage offering.