The Alton Towers amusement park, based in Staffordshire, UK, is planning a brand new attraction.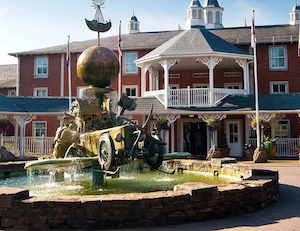 Planning permission for a £12.4m development called Project Horizon has been submitted, reports Stoke-on-Trent Live, though few other details have been released.
The new attraction will be indoors, within a 20-metre-high building situated on what is currently maintenance and storage land for the park.
Project Horizon is expected to be built over a two-year period, creating 85 construction jobs and then 107 full-time equivalent jobs when the attraction is up and running.