Plans for an observation wheel and an 18-hole adventure golf course have been submitted for the UK coastal resort town of Scarborough.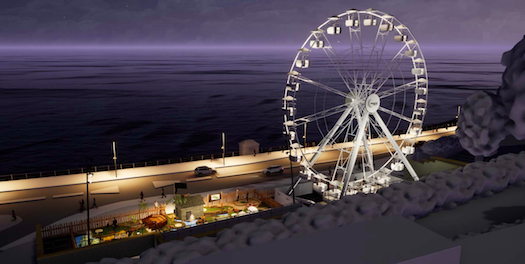 Yorkshire Coast Radio has reported that a 32m high wheel had been operating on the site on the seafront in 2019 but new plans tendered to repeat the attraction have also included an 18-hole, pirate-themed, Captain Jack's Adventure Golf course to be positioned directly adjacent to the observation wheel.
Plans have been submitted to the local council and once the coronavirus restrictions have been lifted, the project is expected to be green-lit.