Activate Games, known for its ground-breaking "active arcade" experience, has opened a new location in the city of Calgary, Alberta.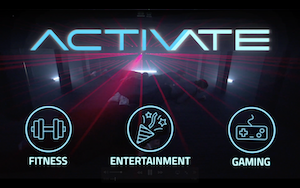 As its signature offering, Activate Calgary immerses players in nine unique rooms, reports Avenue Calgary, encouraging players to use their body and work with teammates to complete each game's challenges.
Among the rooms available at the venue are the dance-driven Control, a spy-themed room called Laser, and the Squid Game-style Hide.
This latest venue joins three other Canada locations in the cities of Brampton, Edmonton and Winnipeg, and two in the US cities of Burlington and Scarborough.