The Unleashed Play Arena is a new family entertainment facility for Fresno, California.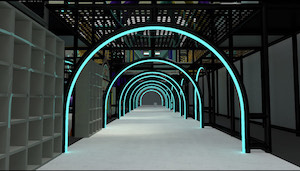 The family attraction will be located at the former Fresno Longs Drugs building, reports The Business Journal, a 27,000sq.ft space with a variety of entertainment.
Unleashed Play Arena is part of an effort to provide variety in the area's active entertainment offerings, departing from trampolines and instead opting for jousting, an arcade, launch slides and more.
Aaron Tucker and Ash King, who own other FEC and active entertainment venues in North America, were inspired by the hustle and bustle of "80s fast-food play places" in the development of this new attraction for Fresno.
The development is being targeted for an opening date of early 2023.